Below you will find tips on how to shop in our online store as soon as possible.
If you have any questions or concerns after reading this document, please contact us.
1.Select the seedling type.
In our assortment we offer different types of vine seedlings at different times of the year. If you're wondering whether to have better annual or perennial seedlings, or if you're not sure if you'd like to plant plants with so-called naked roots or in pots, see our article Types of seedlings.
You can choose the type of seedlings in the upper bar of the shop.

2.You can filter the varieties.
After choosing the type of seedlings, all the varieties offered by us will appear in the list. If you want, you can limit in the filter on the left the list of varieties you are interested in.If you are interested in specific varieties in the filter, click 'Individual'. You can also search for ready-made 'Kits' prepared by us.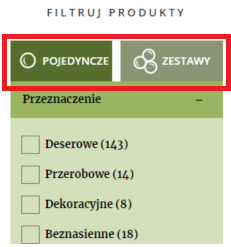 In the filter you can sort the varieties according to the parameters that you are interested in. For example, you can only choose dessert varieties with pink fruit with a tolerance of not less than -24°C and a price of not more than 25 % PLN. Once you have selected the appropriate parameters, click on the 'Filter' button.

3. View of the varieties.
You can browse the products tiled or as a list. At the top you can choose a more convenient way of presenting your products.

If you are not sure which varieties to choose, see our article: What varieties should I choose? or contact us and we will help you with your choice.
4. Select the products you are interested in.Varieties can be selected directly from the product list. To do this:
– point the cursor at the desired variety,
– select the quantity,
– click the 'Add to basket'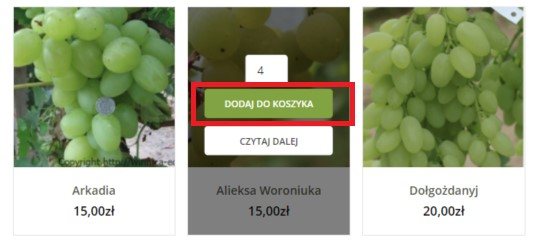 If you want to read more about the product, click on the 'Read more' button.
5. Check what you have bought. Browse your shopping basket. If you have already selected all the products or want to see what you have selected so far, please go to your shopping basket. A shopping basket is a symbol under which you can find a list of products of your choice. If you want to buy them, click on the basket icon, which is located in the upper right corner of the page.

After going to the basket you will see all the products you have selected and added to the basket. Here you can change their number – increase/decrease or delete them completely. If you want to remove a product from your shopping basket, click on the red cross and then click the 'Update shopping basket' button.
6. Select your delivery method and enter your details.
Once you have the right quantity of products in your shopping basket, select the delivery method and click 'Go to checkout'.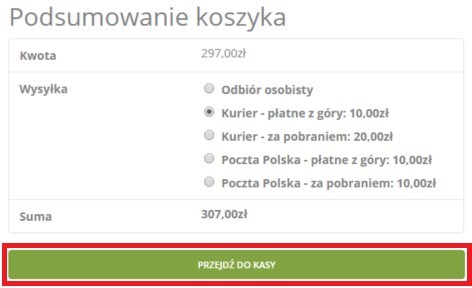 All we need is your address to which we can send the seedlings. Please also give us your contact details so that we can contact you and your courier about your order. Also, select the shipping date where you want us to send you the package. At the end you just have to confirm your acceptance of the terms and conditions and you can finish your order.

 If you have chosen to pay upon receipt, you don't have to do anything else.
You will receive an order confirmation from us and your chosen vine will be sent by the courier on the chosen date.
If you have chosen to pay by bank transfer, you will receive your bank details from us on the next page as well as in the e-mail. Please send us the calculated amount by bank transfer to the indicated bank data. Enter your order number and your name in the title.
7. Wait for your vines. Once you have paid for your order, we will send you a confirmation that the selected species are reserved for you. You will receive them by the date of your choice.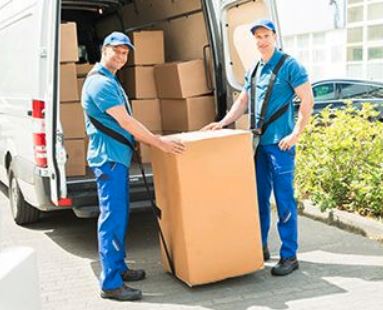 8.  Enjoy vine growing. Please contact us if you have any questions.

Once you have received your vines from us and you have any doubts about the planting or even after a few years of cultivation please contact us.
 We are always happy to talk about wine-growing issues.